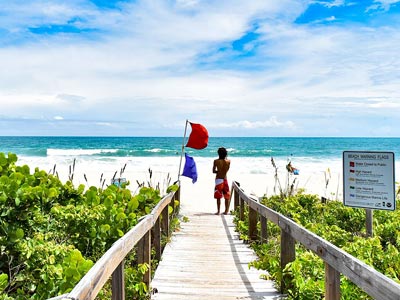 Vero Beach is centered on the Treasure Coast with its miles of extraordinary public beaches, top flight fishing and a laid back life style most people can only envy.
Its cultural attractions… theater, visual arts, music and public service events… are unparalleled for a Florida town of its size. The dining scene is thriving and constantly growing and our medical facilities are top notch. The town's location on the Indian River Lagoon, which also hosts the IntraCoastal Waterway, guarantees that opportunities for boating, fishing and just enjoying the wildlife are unlimited. Religious institutions of every denomination are readily available and opportunities for volunteer service either within the Indian River Club community or the larger Vero Beach community are plentiful.
This is a great place to live. Just don't tell anyone else!