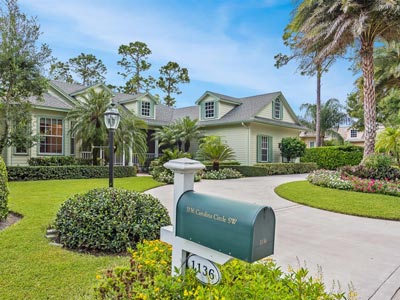 Homes at Indian River Club feature comfortable Floridian and Southern style, taking advantage of spectacular views of the superbly executed golf course.
As in any well managed, deed restricted community, the designs of new homes and modifications at the Indian River Club are required to adhere to design guidelines intended to maintain the character of the community. Landscape installations are subject to similar standards and no new home is allowed to be occupied before all landscaping has been approved and installed.
Many of our residents live at Indian River Club because of its' designation as an Audubon International Signature Sanctuary, and the recognition of one of our founding principles, "Respect for Nature". The entire community development program was designed with careful attention to the preservation of the unique habitats and landscape that shape our course and surrounding neighborhoods. Homes are sited to preserve existing native plants and mature canopy trees. Each homeowner's landscape should strive to enhance the native habitat by using drought tolerant species.